Protective lens Sealing ring for Fiber Laser cutting machine Precitec ,Raytools,WSX laser cutting head
1. Main material: imported high-purity transparent PTFE
2. Spring: made of ultra-thin, high hardness, good flexibility, and high yield strength stainless steel
3. Main features: The material is wear-resistant, the surface is smooth and the friction is small, the spring force is appropriate, and it will not appear problems such as large suction resistance and poor sealing effect.
Details about Protective lens Sealing ring for Fiber Laser cutting machine Precitec ,Raytools,WSX laser cutting head
Sealing Ring/O-ring
The sealing ring is installed in the drawer of the protective lens. Through interference fit with the lower protective lens, the protective lens under the focusing lens is sealed to prevent dust and unclean gas from polluting the cutting head cavity, which will cause the focusing lens and collimation mirror group to be burnt.
Top Selling
31.5×24×3×2(For OSPRI/Precitec LightCutter Windows 30*5mm)
40.3×33×2.7×2(For Precitec ProCutter Windows 37*7mm)
54.5×44.7×3(For Precitec ProCutter Focusing Lens D37)
55.6×48.5×2.9(For Precitec ProCutter Focusing Lens D37)
Parameters :
Ref No

Item

Parameters

Suitable for cutting head

11021M2110007

Seal ring (Middle/Bottom)

∅32.2x24x3.55mm

BT210,BT210S,BT240 ,BT240S BM109,BM111

11021M2110005

Seal ring

∅42.5x34x3.2mm

BM114/BM114S/BM115 Raytools 37*7 windows

11021M2110051

Seal ring (Top)

∅29.2x21x3.55mm

BT240S/BM109/BM111

Seal ring

∅41.5x34x3.4mm

Bodor 37*7windows

P0595-59131

Seal ring

∅31.5*24*3mm

∅40.35*33.6*2.9mm

∅54.5*47.7*3mm

∅55.6*48.5*2.9mm

Precitec ZM ProCutter DF Lightcutter Cutting Head 37*7windows

Seal ring

∅26.6*18*3.6

WSX KC13 KC15 NC30 22.35*4 Collimating protective windows

Seal ring

∅25.6*19*3

WSX NC12 MN15 SW15 25.4*4 windows

Seal ring

∅29.8*23*3

WSX KC13 KC15 NC30 30*5 focusing  protective windows

Seal ring

∅29.8*23*3

WSX 37*7windows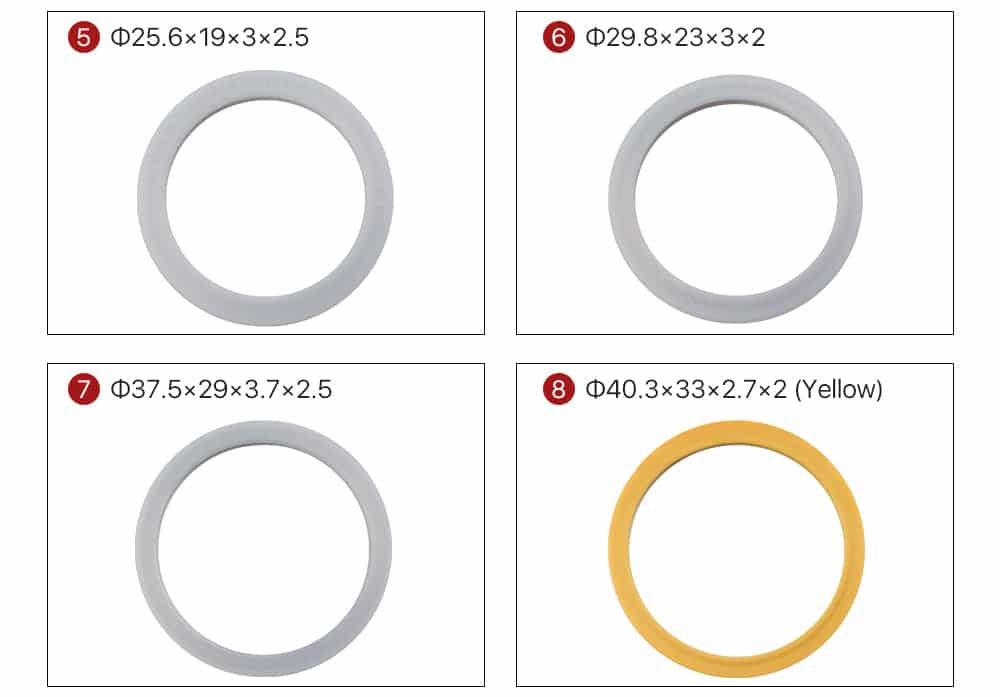 Share Protective lens Sealing ring for Fiber Laser cutting machine Precitec ,Raytools,WSX laser cutting headWith Your Clients