Fiber Laser Marking Machine
Applicable Feature of steel marking machine
1. 100000 Hours Long lifetime, No consumables, Free of Maintenance.
2. Best Marking Effect, Deep Marking, Higher Accuracy.
3. No need to adjust the laser path, Use Integrated Air Cooling.
4. Low Power Consumption, Small and compact.
Details about Fiber Laser Marking Machine
What is the Laser Marking?
Laser marking is a marking method that uses high-energy density laser to locally irradiate the workpiece to vaporize the surface material or change the color of the chemical reaction, thus leaving a permanent mark, which has the characteristics of high marking accuracy, fast speed, clear marking and so on.
Features at a glance
-The beam quality is excellent, it is suitable for precision and fine marking.
-The output power of the laser is stable.
-The high reliability of working situation.
-The utility model has the advantages of high efficiency, low energy consumption and cost-saving.
-Compact, small size, convenient for transportation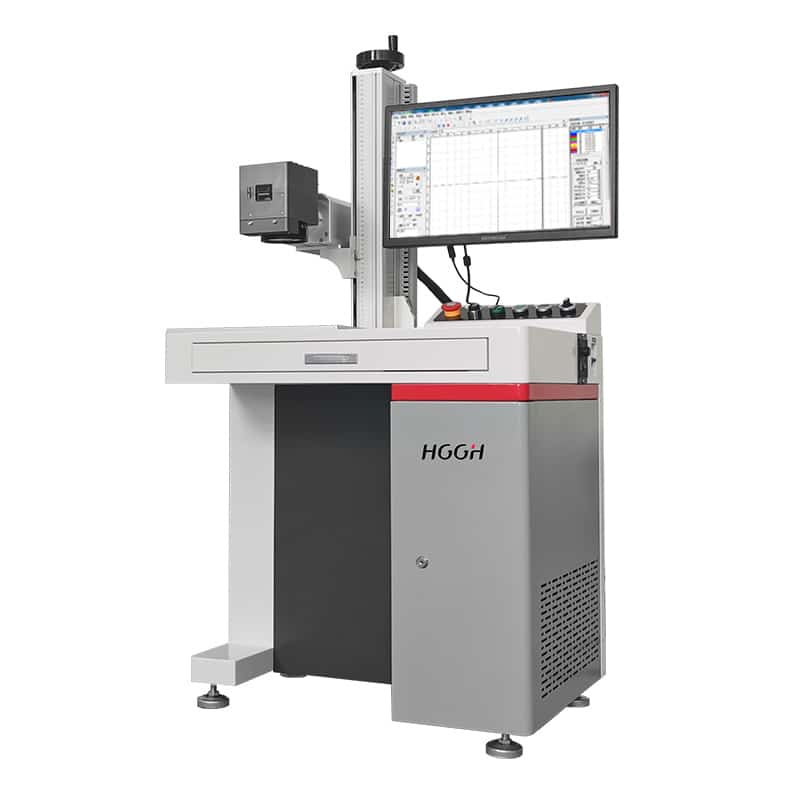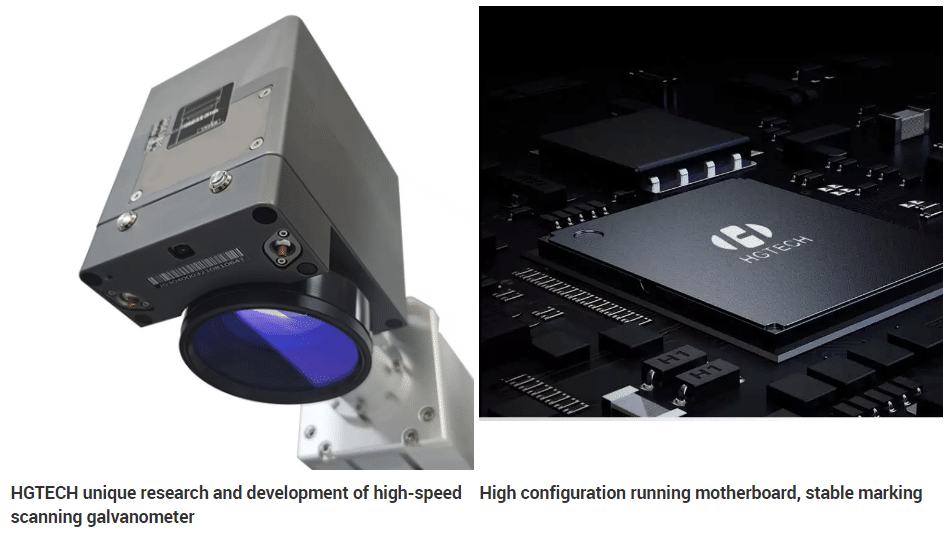 No

Item

Description

1

Control cabinet

compact structure, small area,Less 0.5cbm

2

Optical holder

Precision fiber laser optical base assembly

3

Lifting mechanism

Electric, nominal stroke: S=300mm

4

Raycus

The laser source can emit a pulsed laser of 1060~1085nm wavelength, and the laser is controlled by a marking card. The laser needs DC24V
DC power supply.  photoelectric conversion efficiency has a  high rate.

5

Galvo Scanning System

The galvanometer scanning system is an executive mechanism that makes the laser run according to the predetermined trajectory. It's mainly composed of a high precision servo motor, a motor drive board, a mirror, a F-θ lens and a DC power supply.

6

Software

Standard software is WINDOWS interface, English operating system  compatible with

PHOTOSHOP,CORELDRAW,AUTOCAD and other drawing software; can achieve Chinese and English text, time and date, bar code, serial number marking, output Chinese and English, graphics, all kinds of bar code, QR code and so on. The font is fully functional, with up to 200 fonts. You can customize single-line fonts and create proprietary single-line fonts.

Powerful function:

the marking software runs under WIN7 and is compatible with the WIN10 system. The standard industrial control card is used to transmit the
data of the laser and the scanning head. The marking speed is greatly improved compared with the traditional method.

User-friendly: marking software allows personalized WINDOWS user interface settings, so the software can meet the personalized requirements of users.
Share Fiber Laser Marking MachineWith Your Clients