Application Materials: Stainless steel, copper, aluminum, gold, chromium, silver, titanium, nickel and other metals or alloys, it can also be used for a variety of welding between different materials.
Application Industries: Machine shell sheet metal welding, Kitchen cabinets, staircase elevator, Food Machinery,shelf, oven,stainless steel door,window guardrail,distribution box,medical equipment,communications equipment,craft gifts,household and other industries.
Details about Laser Welding Nozzles
Laser welding can be realized by continuous or pulsed laser beams. The principle of laser welding can be divided into heat conduction welding and laser deep penetration welding.
The heat conduction welding occurs when the power density is less than 104 / 105 W/cm2, and the penetration is shallow and the welding speed is slow; when the power density is more than 105 / 107 W/cm2, the metal surface is sunken into a "hole" under the action of heat, forming deep penetration welding, which has the characteristics of fast welding speed and large aspect ratio.
The principle of heat conduction laser welding is as follows: the surface to be processed is heated by laser radiation, the surface heat is diffused internally through heat transfer, and the workpiece is melted by controlling the laser parameters such as laser pulse width, energy, peak power, and repetition frequency. to form a specific molten pool.
Our nozzles are suitable for Hanwei Laser,QiLin Laser,WSX Laser and Ospri L aser :
Feel free to consult us when you want to buy the Replacements.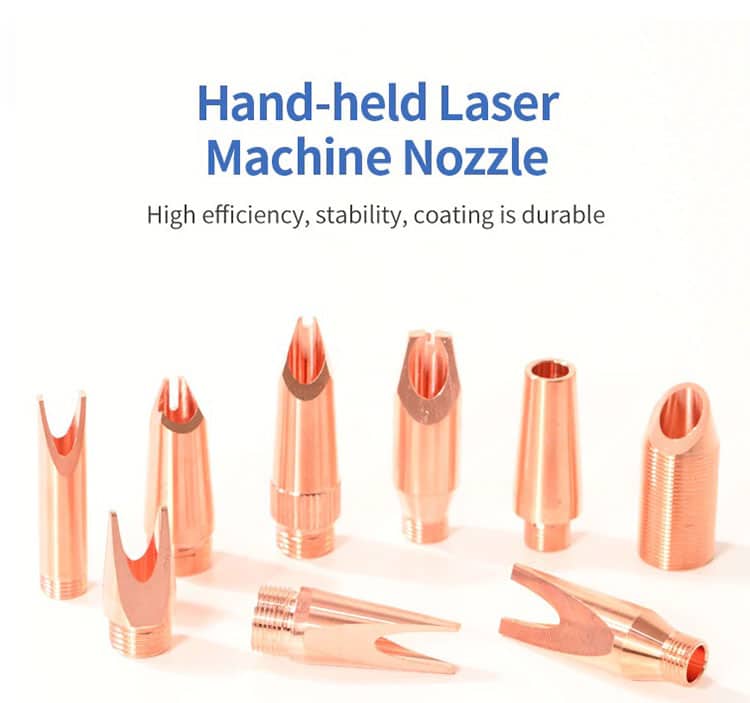 Description

Pictures

Model:Type A

Height:40mm

Thread:M10

Auto sending wire 1.0mm/1.5mm

Model:Type B

Height:40mm

Thread:M10

Plane Angle

 

Model:Type C

Height:40mm

Thread:M10

Inner corner

Model:Type D

Height:40mm

Thread:M10

Outer corner

Model:Type E

Height:40mm

Thread:M10

Cutting

Model:Type F

Height:25mm

Thread:M10

Inner corner

   

Model:Type G

Height:25mm

Thread:M10

Outer corner

Model:Type H

Height:25mm

Thread:M10

Model:Type I

Height:25mm

Thread:M10

Auto sending wire 

Model:Type J

Height:25mm

Thread:M10

Cutting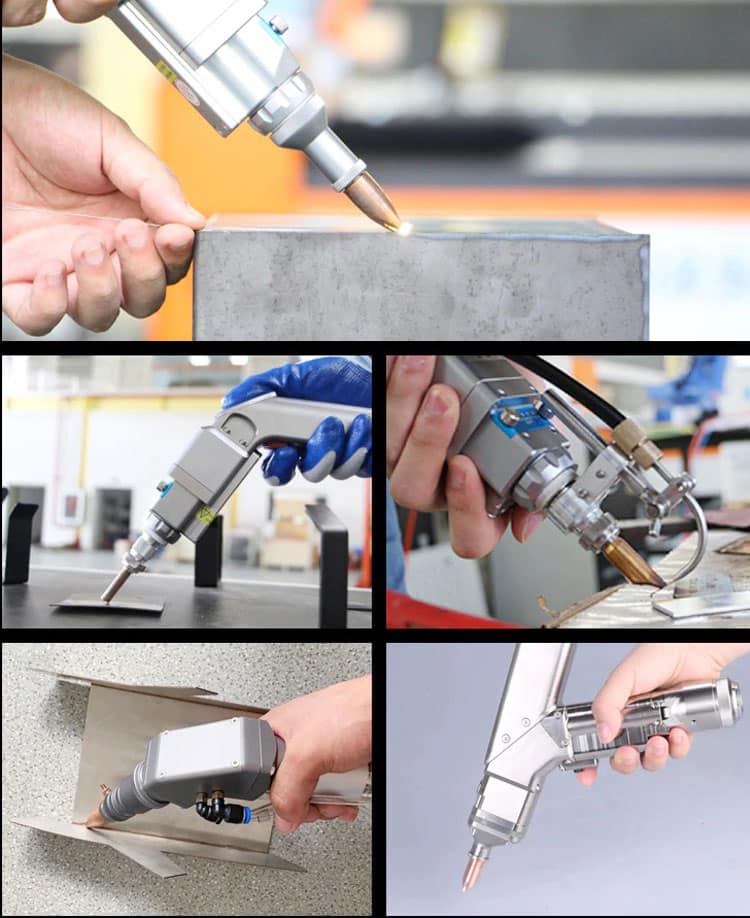 Share Laser Welding NozzlesWith Your Clients